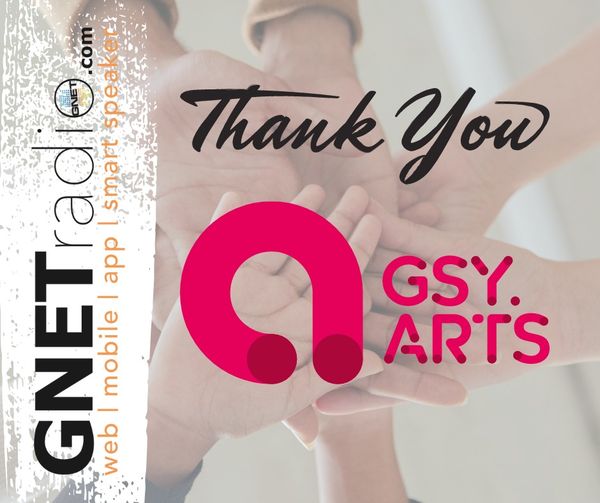 GSY ARTS Grant
GNetRadio would like to say a huge thank you to GSY Arts for their continued support.
Since 2019, GSY Arts has been key in keeping our community station alive through annual grants. The grant has paid for our licensing and server costs as well as our studio and "Outside Broadcast" equipment.
We are incredibly grateful once again and this grant allows us to continue to broadcast for another 12 months.