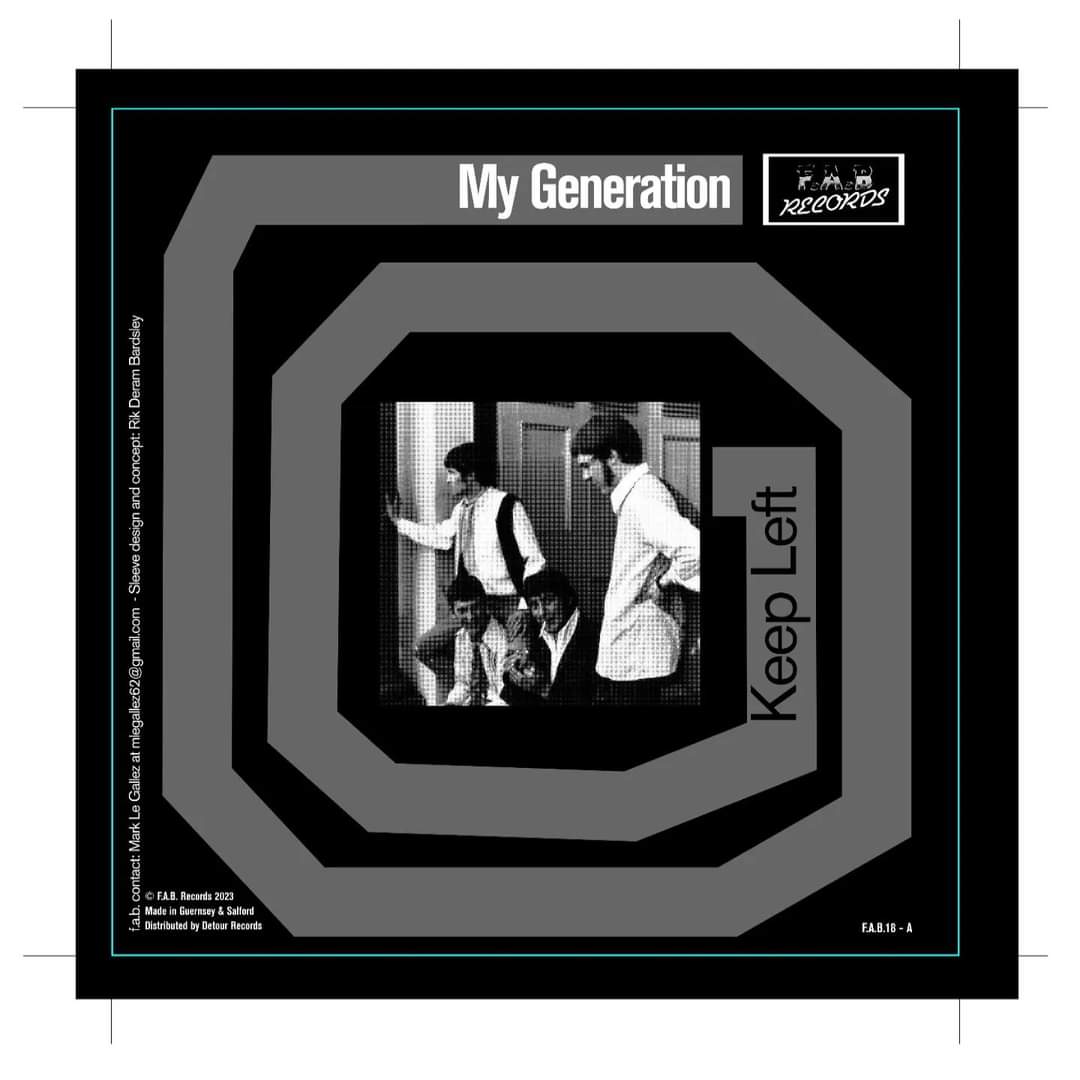 F.A.B. Records : My Generation – Re-released
If you were around in Guernsey in the 60s, (long before I was born), you will likey remember My Generation and the members of the band.
Being the son of Ken B, I remember hearing the original record in the late 80s. So to know I have a newly pressed copy in the way is exciting.
I have caught up with Mark Le Gallez to find out more about F.A.B. Records latest release, My Generation : Getting Out / Keep Left
MY GENERATION
1966-1967
GUERNSEY
Release Date: 9th May
I will be catching up with some of the band over the next week for a chat.